D.C.S.P. - About us

The Documentation Center for Species Protection was founded in 1984. We see our main objective in reviewing scientific documents, specifically applications made by member states for the CITES CoPs in the form of a brief summary. We see ourselves as an organisation providing scientifically reviewed documents on endangered species to other (large) species protection organisations. Thanks to our excellent sources with regard to a wide range of animal and plant species (aquarium, terrarium and aviculture associations, hunting, timber trade, succulent and orchid associations, and the pet trade) we are always well-informed about what is going on with regard to how species are being used. However, our team is primarily concerned with fighting for those species of animals and plants that generally receive little or no support from other big organisations because they are not as eye-catching as others. There are many people fighting for tigers, elephants, whales and marine tortoises, above all because it is easy to get donations for such animals, whereas hardly anyone fights for frogs, snakes, succulents or orchids. Well, we do! All permanent members provide their services on a voluntary basis. Nevertheless, we still need funds. Phones, faxes, copiers, computers and office material all cost money. The lion's share of expenses, however, is on conferences of the parties held by CITES (Convention of International Trade in Endangered Species of wild fauna and flora), on travel, hotels, food (all of which on a low budget) and, above all, on leaflets and information sheets for all delegates at the CITES conferences. Most of the funds are provided by the SCHMUCK property manager company and from income as a species protection expert; only a small part of funds comes from donations. Of course, we are interested in receiving donations, albeit only from people or companies not wishing to exert any influence on our activities and only intending to support us, particularly at the CITES conferences. Although we have reviewed all applications for the CITES conferences since 1985, we do have specific interests: all endangered animals and plants of Madagascar, South America and the Caribbean. We are particularly involved in the protection of fish, reptiles, amphibians and primates, as well as succulents and orchids. We also give special attention to the protection of tropical timber.
---
Ing. Josef Schmuck
Structural engineer, property manager, species protection expert, b.1943. His special fields include fish, amphibians, reptiles, primates, succulents, orchids, bromeliads and tropical timber. Languages: German (native), modest English. Regional representative of IPPL in Austria, participation in CoP 5, 6, 7, 8, 9, 10 and 11. Species protection activist since 1968.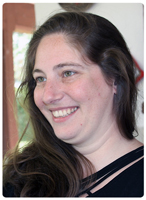 Maja Steinwender-Schmuck
Independent Property Manager, b.1977. Her special fields include bears, small mammals and hunting related to aspects of species protection. Languages: German (native), very good English, modest French, some Spanish. Participation in CoP 10 and 11. Species protection activist since 1986.
Mag. Dr. Werner Kammel
Zoologist, manager of a horticulture company, b.1964. His special fields include amphibians, reptiles, marine mammals and immigrating animals. Languages: German (native), very good English, good Spanish. Austrian representative to the Berne Convention (herpetology), participation in CoP 9, species protection activist since 1983.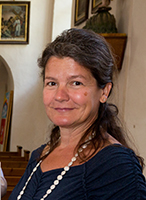 Prof. Theresia Whelan

Theresia Whelan b. 1968. Master of Zoology (MSZ) and Master of Pedagogy (MEd.) Studied in USA. Professor of biology and anatomy and physiology at the State College of Florida (SCF Sarasota-Bradenton). Special interest in mammals with focus on rodents from North America. Many years chair of the local student club for environmental protection on the Venice campus of the SCF. Since 2014 again in Austria. Freelance as a lecturer for professional literature and translator. Special interest in alpine flora and fauna and organic farming.
---
Mag. Dr. Hans Peter Reinthaler
Zoologist, freelance collaborator of the biology centre of the provincial museum of Upper Austria, b.1961. His special fields include amphibians, reptiles, ferns, tropical timber and general biodiversity issues. Languages: German (native), perfect Spanish, very good English. 7 years spent in the tropics, studied and taught at the University of Merida in Venezuela. Species protection activist since 1985.
Astrid Sapotnik
Sculptor, art restorer. General interest in international species protection under CITES. Assists in designing and layouting D.C.S.P. publications.
Richard Watts
Manager of Übersetzungsbüro Watts www.translations.at. General interest in species protection under CITES.
---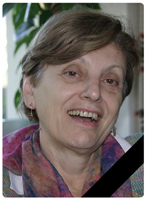 Vera Schmuck †
Office-worker, b.1943. Her special fields included amphibians, reptiles, succulents and orchids. Languages: Slovene (native), perfect German, very good Serbo-Croat, some French, some English. Species protection activist since 1968.